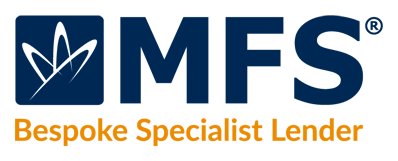 As one of the UK's most prominent independent bridging finance providers, Market Financial Solutions (MFS) provide a range of fast and flexible bridging loans to all intermediaries and clients.
They lend to private individuals and on a commercial basis – terms and interest rates depend on requirements. MFS understand that no two bridging finance deals are ever the same and they will always go that extra mile to identify the terms that suit their clients' requirements.
Being a bespoke lender, their decisions are swift and with no red tape. The process is further quickened as MFS have in-house funds available and underwriters consistently on hand. From a simple application, to an offer, they simultaneously work with solicitors and valuers each step to completion, ensuring their clients can have access to funding within just a few days of making an enquiry. The vast experience they have when it comes to dealing with bridging finance, coupled with their tenacity, allows them to provide the best possible service to every single client that they serve.